When it comes to healthy recipes, fewer appliances deliver a faster injection of antioxidant-rich foods than high-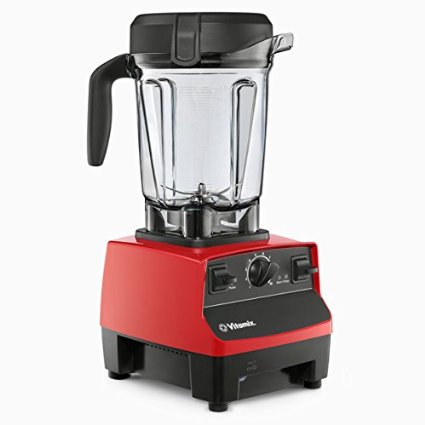 performance blenders, such as those made by Vitamix. Whichever type you own, keep in mind that it's crucial to read your particular high-performance blender instructions to learn what settings work best for various ingredients and recipe types.
Smoothies
Green smoothies are all the rage, and a high-performance blender is just the right tool for making them. Start by carefully washing a few handfuls of fresh spinach.  Using "baby" leaves will give you the tenderest greens for quick blending. After you've added the greens to your blender, toss in an equal amount of peeled, chopped fruit. Which fruit or fruits you use is up to you, but it's helpful to remember that a banana will add creaminess, while berries provide the sweetness that keep the drink from tasting too "green." A bit of lemon juice and fresh mint pump up the flavor. Finish by adding a bit of water or ice, at a ratio of about 4 parts of the spinach and fruit mixture to 1 part water or ice.
Soup
For a vitamin-packed, high-protein meal with a kick, turn to your blender to create a carrot-tofu soup spiked with a hint of ginger. Start by using the blender to chop several peeled carrots, along with a peeled, small onion and a few peeled garlic cloves, at the recommended setting on your high-performance blender. Next, saute the chopped veggies in a drizzle of olive oil over medium heat until tender. Return the cooked vegetables to the blender, along with about a quarter of a package of soft tofu, and enough low-sodium chicken or vegetable broth to moisten the mixture. After adding a spoonful of chopped, fresh ginger, as well as salt and pepper to taste, puree the mixture for about 3 minutes, adding extra tofu for creaminess, or broth to thin it slightly, as needed.
Juice
To make a tasty, vibrantly-hued vegetable-apple juice, start by scrubbing and chopping three or four beets, an apple, a couple of carrots, and a handful of spinach leaves. Pour about 2 cups apple juice into your high-performance blender, followed by the scrubbed, chopped vegetables, a heaping spoonful of fresh lime zest, and about 1 ¼ cup ice cubes. Blend the mixture on High for about 1 minute.
Dr. Jerod – Health & Wellness Expert